These simple and decadent no bake pie recipes are perfect year round! Ditch the pie crust, and embrace the simplicity presented in these easy no bake pies. Everything from fruit to peanut buttery, you're sure to find something that satisfies.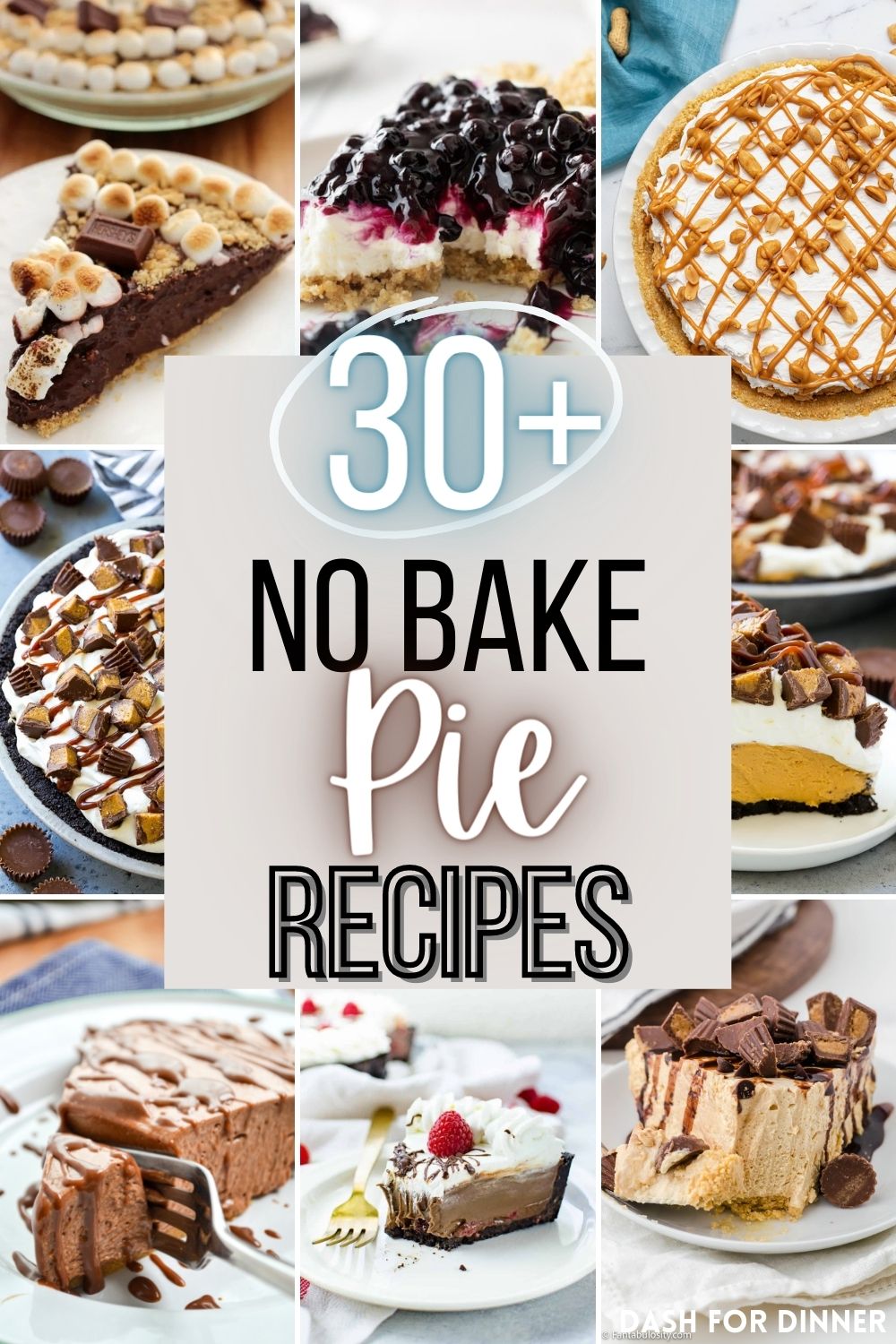 Please note that some of my blog posts here at Dash for Dinner may contain affiliate links. If you make a purchase through these links, I will get a small commission at no additional cost to you. Please see my Disclaimer for more information.
---
I don't know about you, but dessert is a rite of passage in this home! It's so nice to have a creamy and yummy dessert once a week to enjoy. The idea of a homemade dessert keeps me from wandering into the bakery section of the grocery store, and so probably saves me a lot more calories than I end up consuming with said homemade dessert.
The problem comes in the summer months when it is TOO.HOT. to bake anything. I get to missing my beloved desserts, and so no bake desserts end up becoming the star of the show for quite some time! In fact, I even love making no bake desserts all through the winter months too!
These No Bake Pie Recipes are PERFECT for summer weather, but really they are perfect year round. Great for last minute guests, or if your oven unexpectedly goes out! You never know when you'll need a creamy no bake pie recipe up your sleeve!
Check Out My No Bake Recipes