Get ready for the best time of the year with these EASY Instant Pot Fall Dessert Recipes. Filled with all the classic flavors of fall, you're going to love how simple it is to "bake" using your Instant Pot!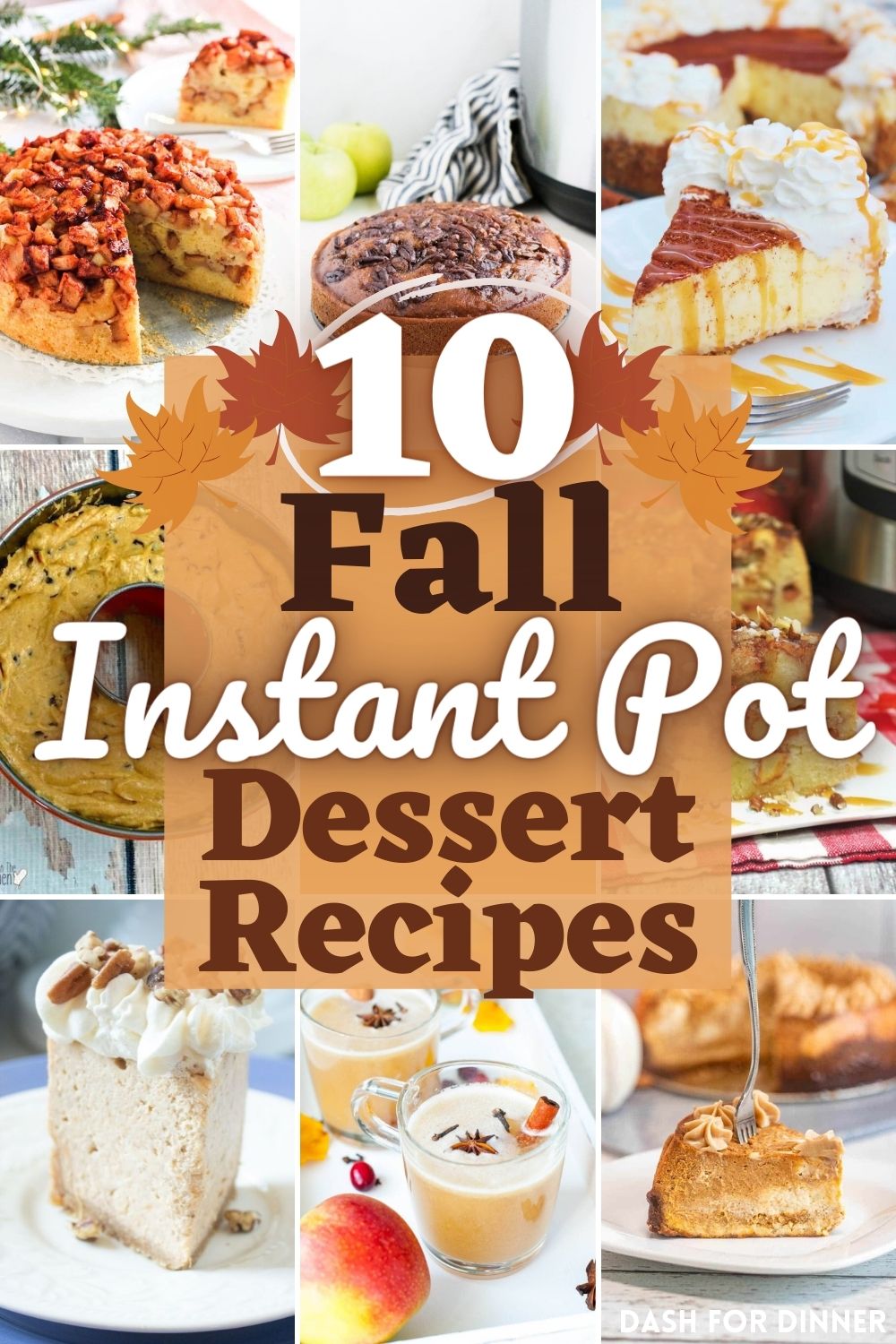 Please note that some of my blog posts here at Dash for Dinner may contain affiliate links. If you make a purchase through these links, I will get a small commission at no additional cost to you. Please see my Disclaimer for more information.
It's finally sweater weather! The leaves are starting to change, the flip flops are being stored away, and the air has the faintest smell of pumpkin spice. It's Fall, y'all!
I don't know about you, but I'm a big fan of this time of year! Apple picking, pumpkins, Halloween, and salted caramel are some of my favorite things about Fall, but there's more than just that. Fall is for desserts! All summer, it's been too hot to cook, and so proper desserts have been replaced by a measly popsicle or a stale ice cream cone, stacked with freezer burnt ice cream. Fall is not about that life.
Fall is all things pumpkin, apples, sweet potatoes, pears, brown sugar, and molasses. Fall is for desserts.
And so, since we are all absolutely in love with our Instant Pots, I just had to create a quick list of 10 EASY Instant Pot Fall Dessert Recipes. These are going to help you welcome the best season ever...quite deliciously I might add!
Recommended Equipment
I've been cooking with an Instant Pot for a few years now, and so my recommendation is to have both a 6qt and an 8qt Instant Pot. This allows you to use both at once if needed, which happens often once you become an Instant Pot addict! Here are my Instant Pot recommendations, as well as some great equipment options.
10 Easy Instant Pot Fall Dessert Recipes
You're going to love these easy, fall flavored Instant Pot Desserts. The perfect way to welcome the best season ever!
My Favorite Instant Pot Recipes